Gifted and Talented Parent Committee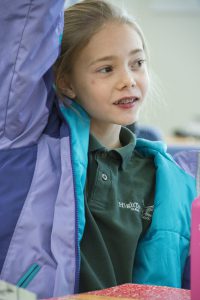 At Willow, we are thrilled to have so many students whose reading and math skills are advanced beyond their current grade-level. As a community we realized that we needed to enhance and develop our opportunities for students to be challenged.
Last Spring we initiated a parent/teacher committee to explore new and creative ways to challenge our students who were performing above grade level. While the committee focused on our programming for our Gifted and Talented (GT) students, we quickly established that we wanted our systems for challenge to be available to all students regardless of their GT status.
As a committee we identified several key next steps for our 16-17 school year:
Initiate Jr. Great Books groups at every grade-level to ensure challenging reading groups for students reading significantly above grade level.
Create a system for assessing and identifying students who were in need of challenge or accelerated math groups.
Add after school enrichment options for our students who demonstrate interest or talents in different areas (robotics, coding, Destination Imagination, Shakespeare Festival, performing arts, and chess)
We have been able to put all these next steps into place this year. Our goal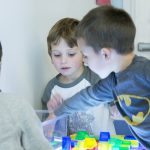 for next year is to continue to grow and develop our programs to ensure that we are providing the challenge and enrichment needed to challenge and grow all students!